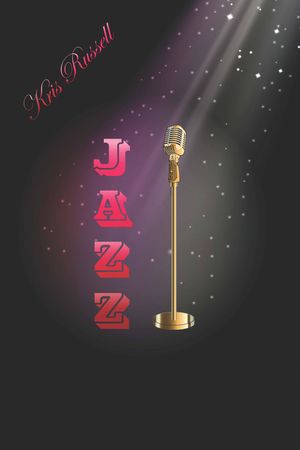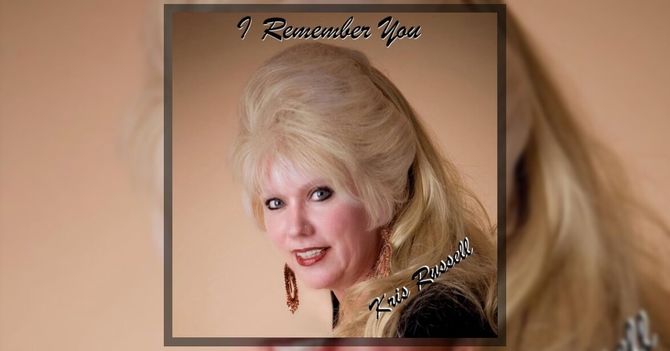 Batucada Surgiu Independent
Jazz vocalist Kris Russell was born in Sacramento, but her musical heart has long been in Brazil amidst the muses and magic of Bossa Nova. Following up her two previous Rio-flavored Smooth Jazz singles, Kris celebrates the recent 60th anniversary of the genre's birth with "Batucada Surgiu" (pronounced "bot-ooh-ka-da sir-joo") - A high octane, English/Portuguese world dance party of a song credited to Kris Russell and the Mystery Jazz Ensemble. Her percussive, keyboard and trumpet driven six-piece band lays an empowering foundation for her to explore the mystical and fiery energies created by Brazilian composers Marcos K. Valle and his brother Paulo Valle.
Batucada Surgiu entered the Radio Indie Alliance Singles TOP 20 at Number 12 for the week of June 7th 2019
 
'Down in Brazil' reached #6 on BDS Billboard's SmoothJazz most added chart for radio on May 15, 2017
'Down in Brazil' reached RadioWaves Prime Movers Chart for 5/12/2017 to 5/18/2017
'Down in Brazil' reached the RadioWaves SmoothJazz/Fusion Chart at #69 for the weeks of 6/9/2017 to 6/15/2017, 6/16/2017 to 6/22/2017
And also made that same chart for 6/23/2017 to 6/29/2017 
'Down in Brazil' made #5 on the Groove Jazz Chart for most increased play   for Radio on June 12th 2017
Kris Russell and the Mystery Jazz Ensemble's  single "Down in Brazil" ...Winner of a Bronze Medal for 2017 ( Global Music Awards)
JAZZ VOCALIST KRIS RUSSELL RELEASES NEW SINGLE, 'DOWN IN BRAZIL,' ALONG WITH NEW TRISTEZA FRAGRANCE
NEWS PROVIDED BY
Kris is excited and eager to build on the momentum from her first single released last year, a sophisticated, sultry, symphonic bossa nova with arrangement by Richard Rome, of Cole Porter's classic Jazz Standard, 'I Concentrate On You.' With the introduction of this newest single, Kris endeavored to record a more contemporary sound and song from a contemporary artist, yet still include the sound and instrumentation of traditional bossa nova that she loves so much.
Jazz Vocalist Kris Russell Releases New Single, 'Down in Brazil,' Along With New Tristeza lll Fragrance
Brazil, with its pulsating, rhythmic sounds, incredible food, gorgeous sandy beaches, unique smells, vibrant colors and beautiful music, inspired Kris to create her newest CD 'Down in Brazil,' and also inspired her to design her new trademark signature perfume that she is releasing at the same time as her new single for family, friends and fans. The perfume's name was inspired by a recording Sergio Mendez did of the classic Brazilian song 'Tristeza,' which in Portuguese means 'no more sadness.'
"It's impossible to listen to the Brazilian classic song 'Tristeza' and remain unhappy and sad. It's a beautiful uplifting song, so inspirational and filled with such joy and happiness," says Kris.
Her Tristeza lll fragrance and new single will be available on her website at www.krisrusselljazz.com and other social media sites. The fragrance will be available in a 10-milliliter roll on as an eau de parfum, along with her music. The signature perfume will be available on her site in beautiful 2 oz. bottles as well, and will be sold at her live music performances.
After reading the master perfumer Roja Dove's classic, "The Essence of Perfume," Kris began designing beautiful perfumes and will create one just for you if you like, as she just wants share her passion and art. Details will be available soon on her website! "Creating perfume is a skill as well as an art, just as creating and performing music is a skill and art, and I'm excited to be creating and sharing with everyone some of the art and the music I love!"
She also has created a new music video which will be released on smoothjazz.com along with the CD, and on YouTube at Down in Brazil.
RADIO QUOTES:
About the new single "Down in Brazil.....Paul Peters in the United Kingdom a.o. with shows on Forest FM, Abby 109 and syndicated radio stations worldwide says, "Great....my late partner , who's show I now present would have played this....So I must." 7/1/2017
Q 108 Kingston Radio in Canada likes and spins 'Down in Brazil' and says, "What a beautiful voice...takes me back to the Golden Era of Jazz."
Jeff Moses of WJMX Smooth Jazz Boston Global Radio says, quote "Your music is always Brilliant and Stellar!"

Billy Stritch, "Kris Russell is always a memorable addition to our cast-party open mike nights in Las Vegas. Her lightly swinging style lights up the stage and I always love playing for her."

"I'm always excited to see Kris Russell when I bring Cast Party NYC to Las Vegas! But then.....she sings.....and everyone is over-the-moon! Kris brings such a great taste and an inherent understanding of the lyrics. Brava Kris!"  Jim Caruso Host of Jim Caruso's Cast Party
REVIEW FOR  'DOWN IN BRAZIL'
Las Vegas based singer Kris Russell grew up in Sacramento with a passionate love of ballads, swing, cool jazz, bebop and traditional jazz inspired by the likes of Julie London, Rosemary Clooney, Peggy Lee, and Ella Fitzgerald.
Continuing to establish herself as a timeless contemporary jazz vocalist in her own right, she follows her debut single "I Concentrate On You" with a sultry, soulful and exotic twist on Michael Franks' travelogue classic "Down in Brazil." Russell's lighthearted, freewheeling version is fortified with a seamless blend of Fender Rhodes, acoustic guitar and smoky sax. Book your ticket now and venture "Down in Brazil" with this talented songstress!   Jonathan Widran
I CONCENTRATE ON YOU MUSIC AND LYRICS BY COLE PORTER KRIS RUSSELL'S FIRST RELEASE:
"I Concentrate On You," music and lyrics by Cole Porter, vocals by Kris Russell, and arrangement by Richard Rome was played in the USA, Europe and around the globe on Smooth Jazz Global Radio and was also featured on their Radar Chart for the months of Aug. Sept. and Oct. of 2016. www.SmoothJazz.com

For the week of Aug 19-Aug 26 2016 "I Concentrate On You" made the number #10 spot out of 100 on the Radio Waves Prime Movers Jazz Chart! 
Kris Russell' s newest release "I Concentrate On You", Music and Lyrics by Cole Porter was included on TM Century's Gold Hit Disc #HC201635 August 26th 2016.
KRIS RUSSELL I Concentrate On You - Kris Russell
Growing up in a family of musicians and entertainers, vocalist Kris Russell was inspired by great female jazz singers, studied the styles of legendary Brazilian artists and has had a long passion for the works of Cole Porter. The veteran live performer draws from all of these influences on her debut single "I Concentrate on You," a lush, intimate and inviting twist on the Porter classic, a delightful intro to a truly gifted and versatile singer! ~JONATHAN WIDRAN